Leading the industry with the newest technology, Buddies is proud to present the Crown Dab Adapter. Made to pair with any 510 thread battery, the Crown is the must-have accessory for any serious vaping connoisseur!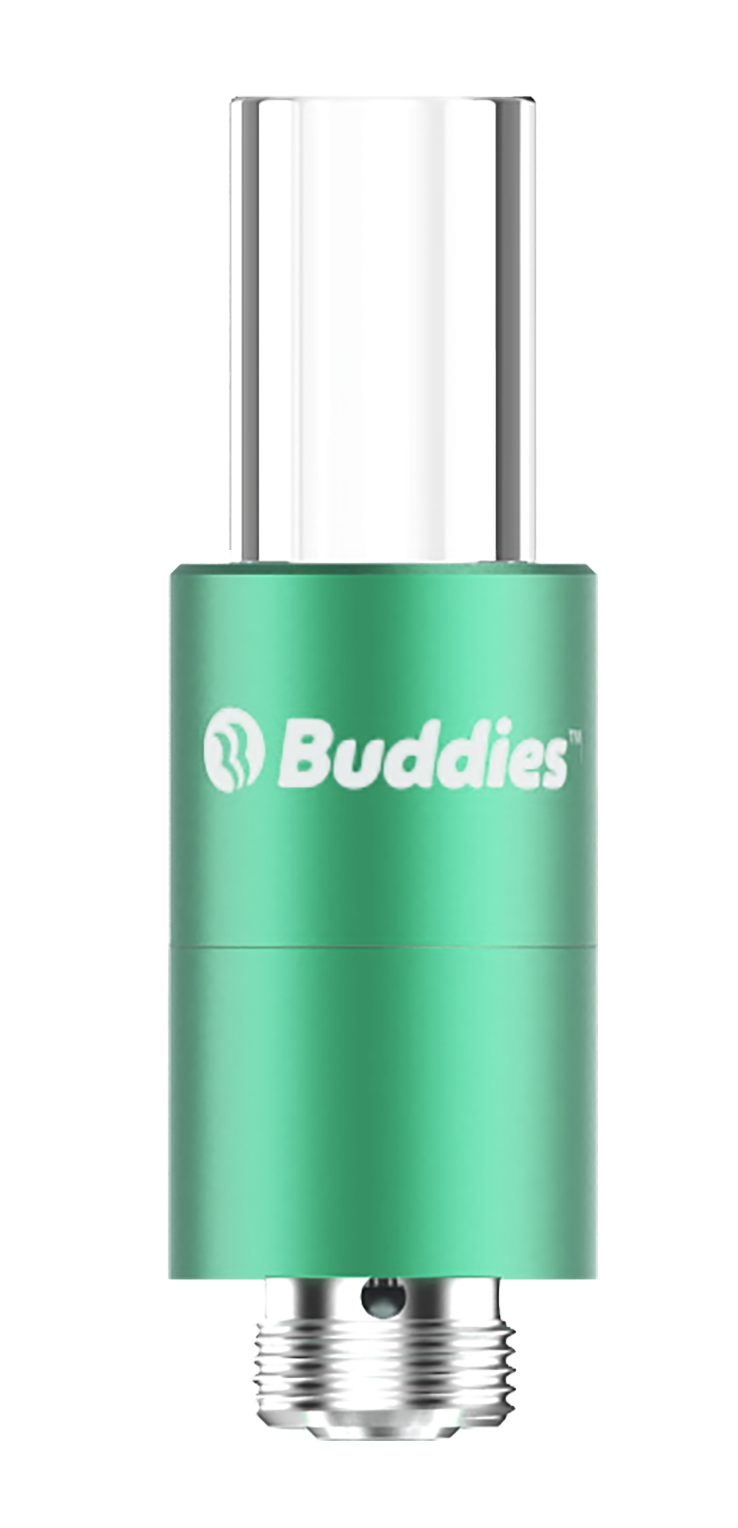 510 Threading
Designed to transform any 510 threaded battery into a hand-held dabber for use with waxy concentrates.
Quick Heating
Built with the best quality quartz heating chamber and ceramic coil, the Crown heats up efficiently and evenly in approximately 2-3 seconds.
Lightweight
Standing at 30mm high, the Crown Dab Adapter is easily stored and lightweight. Unlike other adapters, it is not bulky or heavy, providing the perfect counter balance to the battery that is being used.
Magnetic Connection
Strong magnets secure the glass mouth piece to the atomizer. As an alternative, the dab adapter can be easily unscrewed and substituted with a 510 threaded cartridge.
Pairs With Any 510 Battery
Originally created as part of the Convertible, the Crown has quickly become more than just a part, it is the integral piece that makes each experience unique when paired with any 510 threaded battery.
Step 1.
Pull out the glass mouthpiece to expose the quartz heating chamber.
Step 2.
Load the concentrate into the quartz heating chamber.
Step 3.
Secure the magnetic mouthpiece & atomizer back together.